Jul 22, 2020 • 20M
Federal rule could stop social investing movement from taking off in 401(k) plans
Journalist and author Mark Miller on getting retirement right - featuring downloadable guides and podcast interviews with nationally-recognized experts.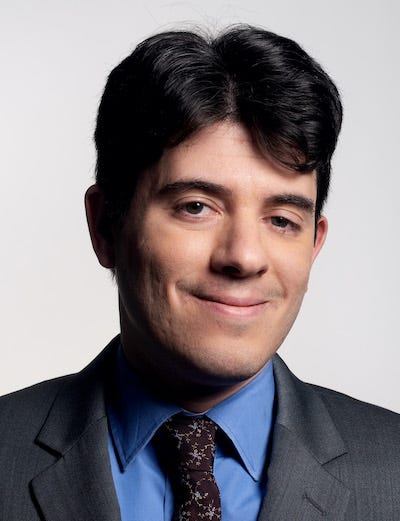 The idea of using your investments to promote environmental and social causes has grown quickly in recent years. Most of the action so far has been among institutional investors, but 401(k) plans were expected to be the next major area of growth - until recently.
Last month the U.S. Department of Labor (DoL) proposed a new rule clamping down on the use of social investing in workplace defined contribution plans. The focus here is on the use of mutual funds driven by environmental, social and governance factors — so-called ESG investing. The new rule would require plan sponsors to demonstrate they aren't sacrificing financial performance for participants by adding ESG funds. Nothing wrong with that, insofar as it goes - clearly, the most important social good of a 401(k) plan is to build retirement savings for participants.  
But the proposed rule doesn't recognize that the current generation of socially-conscious funds can deliver top-notch performance along with a dose of social progress. 
The new rule is in proposal form, but it is on a fast track - most likely because the administration would like to finalize it before the end of President Trump's term. They're going to get plenty of comments and pushback, so in all likelihood a battle is about to be joined about the future of social investing in 401(k) plans.
Joining me on the podcast this week to talk about all this is Aron Szapiro. Aron is the director of policy research for Morningstar. Before joining Morningstar, he worked on retirement and pension policy issues as a senior analyst for the U.S. Government Accountability Office.
Click the player icon at the top of this page to listen to our conversation. The podcast also can be found on Apple Podcasts, Spotify and Stitcher.
Not a subscriber yet? Take advantage of a special offer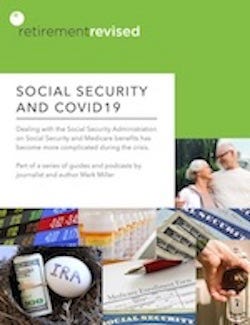 Sign up now for the free or subscriber edition of the newsletter, and I'll email a copy of my latest retirement guide to you. This one looks at dealing with the Social Security Administration during the COVID19 crisis.
Customer service at the Social Security Administration has changed during the coronavirus crisis - the agency closed its network of more than 1,200 field offices to the public in March.
Just a reminder- subscribers, have access to the entire series of guides at any time. Click on the little green button to subscribe, or go here to learn more.
Interest in moving abroad surges, magazine reports
The idea of retiring abroad holds a certain allure: great weather, new experiences and a fresh perspective on life. And then there are the savings: living abroad can be a way to cut expenses dramatically.
Now, there seems to be a spike of interest in the topic, driven by the current turmoil and chaos in the U.S. International Living magazine reports that since May, it has seen a massive surge in traffic (more than 500%) to its "How to Move Out of the U.S." coverage:
"Americans are looking to escape. First, there's the uncertainty surrounding the election, which drives people to consider a 'Plan B' should their preferred candidate lose. We saw this same trend in 2016, though to a lesser degree." says Jennifer Stevens, executive editor, International Living.

"This year, in addition, the pandemic has created huge financial challenges for millions of people whose jobs have evaporated. Worried about staying afloat in the States, it stands to reason that they're looking right now to explore good-value places abroad where their dollars will stretch further.  

"Plus, it's clear other countries have handled the COVID-19 situation better than the U.S. has. They are now opening up again while many parts of the U.S. seem headed for a second shutdown. I think that makes people pause and consider: Where would I rather be next time something like this happens? What places seem to have their act together?"
Though Americans face travel restrictions at the moment, eventually those will lift.

People searching for move-overseas information seem to be using this time at home to investigate their options. In greater numbers, they're using search terms like, "moving out of the U.S.," "I want to move out of the U.S.," "moving out of America," "how to leave America," and "leaving America"—with the top search volume coming under the phrase "how to move out of the United States."

International Living has seen a spike in interest in "move to" specific countries as well, among them Belize, Spain, Mexico, Costa Rica, and Italy with traffic up as much as 798.01% over the last three months.
Click here to listen to my podcast interview last year with Dan Prescher, is the co-author of The International Living Guide to Retiring Overseas on a Budget: How to Live Well on $25,000 a Year.
Recommended reading this week
The sagging finances of Medicare's Part A trust fund need "immediate attention" . . . America's retirees confront the coronavirus in Florida . . . You're a senior; how to calculate coronavirus risk right now . . . How financial planners can help clients cope with premature retirement.