Oct 15, 2020 • 38M
Joe Biden's Social Security reform plan: A look under the hood
Journalist and author Mark Miller on getting retirement right - featuring downloadable guides and podcast interviews with nationally-recognized experts.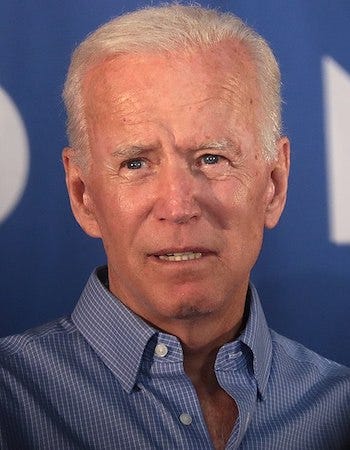 This week on the podcast, I examine Democratic presidential candidate Joe Biden's plan to reform Social Security, with the help of economist Richard Johnson of the Urban Institute.
Rich is the co-author of a new Urban Institute report on Biden's plans for both Social Security and Supplemental Security Income, which provides cash benefits to low-income older adults and people with disabilities. The report relies on DYNASIM, a sophisticated economic model that the Urban Institute has been using since the 1970s to projects the size and characteristics of the U.S. population 75 years into the future.
Why focus only on the Biden plan, and not President Trump's? You could well ask that about Johnson's analysis - or about this podcast. And the answer is simple - there is no Trump campaign plan for Social Security. So before we get into the Biden plan, I want to offer a few thoughts on what it's been like to cover retirement policy in what I think it's fair to call a very asymmetrical election year. 
The Trump campaign hasn't offered up detailed policy ideas on Social Security, or really, much of anything else. There's no GOP platform either - something that typically comes out of a political party's convention. We do know the history of Republican legislative proposals on Social Security. They typically call for restoring the program's long-range financial balance by cutting benefits via higher retirement ages, less generous cost of living adjustments. But there's nothing on the table right now to consider.
Frankly, I find any effort to make side-by-side comparisons of these two candidates to be a disservice to readers, because it implies that we're dealing with two normal candidates who can be covered using traditional journalistic methods and tools. But there's nothing normal about this situation - only one of the two major party candidates does normal stuff - like, proposing ideas and policies. So, on Social Security, I'm just telling you - there's only one actual plan to cover, and it's the Biden plan. 
And Social Security does need reform. The combined retirement and disability trust funds are on track to be exhausted in 2035 - and probably a bit sooner than that due to the pandemic. Exhaustion means there would be sufficient revenue coming in to pay only about 80 percent of promised benefits. At the same time, most Democrats and all progressives believe benefits should be expanded to improve their adequacy - that is, replace more pre-retirement income to help low and middle class retirees maintain their standard of living in retirement.
Biden has offered up a balanced plan that addresses both of these challenges. In a typical Biden approach, his plan is moderate. It doesn't go as far as the party's left wing would like, but it marks a shift from where Biden - and most other centrist Democrats - have stood on Social Security over the last decade. Notably, Biden's plan is much more detailed than the typical policy offerings from presidential candidates - as you'll learn from my  conversation with Rich Johnson.
Listen to the podcast by clicking the player icon at the top of the newsletter. The podcast also can be found on Apple Podcasts, Spotify and Stitcher.
Not a subscriber yet? Take advantage of a special offer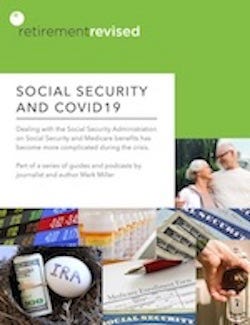 Sign up now for the free or subscriber edition of the newsletter, and I'll email a copy of my latest retirement guide to you. This one looks at dealing with the Social Security Administration during the COVID19 crisis.
Customer service at the Social Security Administration has changed during the coronavirus crisis - the agency closed its network of more than 1,200 field offices to the public in March.
Just a reminder- subscribers have access to the entire series of guides at any time. Click on the little green button to subscribe, or go here to learn more.
Social Security awards a 1.3% COLA for 2021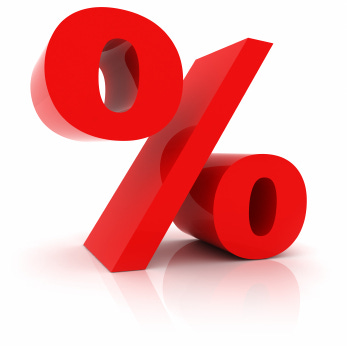 Seniors will receive a 1.3% cost-of-living adjustment (COLA) in their Social Security benefit next year, the Social Security Administration announced. That's a $20 monthly raise for the typical beneficiary, to about nearly $1,540.
That's a small increase by historical standards, and it may be smaller still for many after Medicare's Part B premium hike is netted out. We won't have a final Part B increase amount until sometime in November, and each enrollee's final Social Security adjustment will vary accordingly. Social Security will mail COLA notices in December that spells out your net increase. Let's hope those arrive in a timely manner, since, you know - the Postal Service.
This year, Congress has capped the Part B increase at 25% of whatever the increase would have been - so that should help somewhat.
The maximum income subject to FICA taxes will increase to $142,800 in 2021 (from $137,700 this year).
I'll have full analysis of this next month, after the Medicare figures become available.
Open enrollment: Original Medicare or Advantage?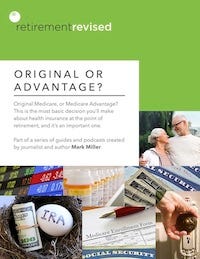 Medicare's open enrollment season begins today, and runs through December 7th. I'll have analysis soon on the market for prescription drug and Medicare Advantage offerings for next year soon, but just a couple quick points for now:
Review your options. Consider how you will receive Medicare benefits in the year ahead, because fall enrollment is the time when most people will be able to make changes.

If you have Original Medicare and a Medigap and are happy with your coverage, there's no need to makea change.

If you have a Medicare Advantage or Part D plan, review your coverage options even if you are happy with your current coverage; plans change their pricing and benefits every year.

Read the Annual Notice of Change (ANOC) that Medicare sent to you in September (via mail or email). This lists the changes in your current plan, such as the premium and copays, and will compare the benefits in 2021 with those in 2020.
Premium newsletter subscribers can review my guide to choosing between Original Medicare and Medicare Advantage here.
Timing your retirement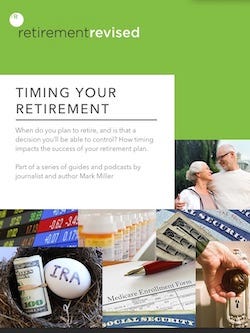 Roughly one-third of workers retire earlier than plan, research shows. The most common causes for unexpected early retirement are health problems and job loss. More Americans are planning to work longer to improve their retirement outlook; in this guide we consider those benefits, and ways to manage late-career work in ways that will help you stay in control of your retirement timeline.
Click here to download my guide to timing your retirement (subscribers only).
Choosing your Medicare coverage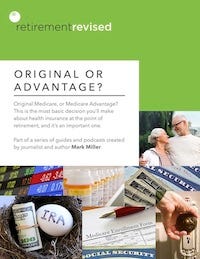 Original Medicare, or Medicare Advantage?
This is the most basic decision you'll make about health insurance at the point of retirement.
If you opt not to join Original Medicare at that time, you forego the preexisting condition protections offered in Medigap supplemental policies. Medicare Advantage can save you money on premiums, but Original Medicare remains the gold standard for its flexible access to providers and predictability of total costs over your lifetime.
Click here to download my guide to choosing Medicare coverage (subscribers only).