Oct 21, 2020 • 27M
Medicare fall enrollment is here - what to look out for this year
Journalist and author Mark Miller on getting retirement right - featuring downloadable guides and podcast interviews with nationally-recognized experts.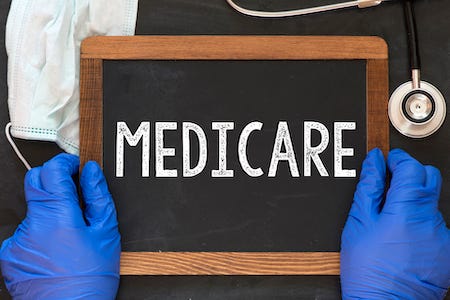 Every fall, you have an opportunity to review your Medicare coverage during the open enrollment season that runs from Oct. 15 through Dec. 7.
This is the only chance most enrollees get to switch between original fee-for-service Medicare and Medicare Advantage, the all-in-one managed care alternative to the traditional program. You also can re-evaluate your prescription drug coverage — whether that is a stand-alone Part D plan, or wrapped into an Advantage plan. It's a good opportunity to make sure you're getting the coverage best suited to your health care needs, and perhaps to save some money on premiums and other out-of-pocket costs.
Joining me this week on the podcast this week to discuss fall enrollment is one of the nation's top Medicare consumer advocates - Frederic Riccardi, president of the Medicare Rights Center. I asked Fred to talk about why the fall enrollment is so important for Medicare enrollees, how to reevaluate your prescription drug or Medicare Advantage coverage and the recent trends in plan offerings. I also got Fred's tip on the smartest way to select coverage.
Listen to the podcast by clicking the player icon at the top of this page. The podcast also can be found on Apple Podcasts, Spotify and Stitcher.
Also check out my Morningstar column this week on fall enrollment.
Not a subscriber yet? Take advantage of a special offer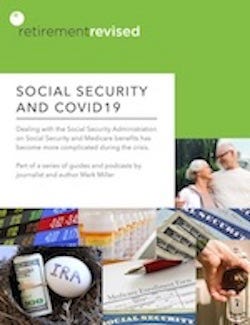 Sign up now for the free or subscriber edition of the newsletter, and I'll email a copy of my latest retirement guide to you. This one looks at dealing with the Social Security Administration during the COVID19 crisis.
Customer service at the Social Security Administration has changed during the coronavirus crisis - the agency closed its network of more than 1,200 field offices to the public in March.
Just a reminder- subscribers have access to the entire series of guides at any time. Click on the little green button to subscribe, or go here to learn more.
How fees impact your retirement savings over time
Investment fees often don't sound like much - what's a 1% annual fee, after all, considering all the great returns you'll be earning. Butthis thinking is dangerous. Compound interest works in your favor on the investment side of the equation - and works just as powerfully on the expense side. Fees compound over time, hindering growth and accumulated saving.
Pew Trusts built this nifty calculator that allows you to run scenarios on your own accounts. Get your most recent statement out and give it a whirl - and consider whether you could do better by slashing your fees (translation: low-cost passive index funds or ETFs).
Open enrollment: Original Medicare or Advantage?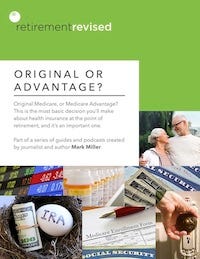 Medicare's open enrollment season is underway, and a key decision point is whether to use Original Medicare or Medicare Advantage. Premium newsletter subscribers can review my guide to choosing between Original Medicare and Medicare Advantage here.