Mar 27, 2020 • 21M
The virus and retirement: This week, I'm answering your questions
Journalist and author Mark Miller on getting retirement right - featuring downloadable guides and podcast interviews with nationally-recognized experts.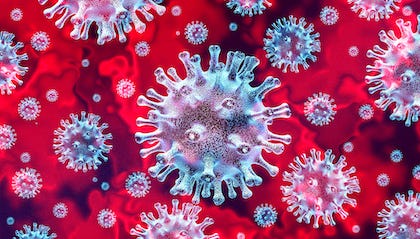 This week on the podcast, I'm answering your questions about how the coronavirus crisis impacts retirement. I recently opened up a voicemail box that listeners (and newsletter subscribers) can use to ask questions - and I'm going to keep doing that as the crisis goes on.
On this week's program, I tackle these questions submitted by listeners:
My husband lost his job recently - should he roll over his 401(k) to an IRA?

What will the impact of the crisis on the Social Security and Medicare trust funds?

Does dollar cost averaging work work with active mutual funds?

Can I delay an IRA contribution until July, now that the IRS has pushed back the deadline for filing tax returns to that date?

Should I plan to delay my retirement a couple years, if I can make that work?
I'll be recruiting top experts to answer your questions, and I'll answer a few on my own, too. This week, we get expert input from:
Sheryl Garrett, founder of the Garrett Planning Network;

Jeff Ptak, the head of global manager research at Morningstar;

Ed Slott, the well-known expert on IRAs

Paul Van Der Water, senior fellow at the Center on Budget and Policy Priorities
Do you have a question for me?
The number to call is 847.238.2015. Leave your name and a phone number where you can be reached in case I need to get further clarification on your question. If you want to leave only a first name, that's fine. I may use your question on a future edition of the podcast. You can also email your question here.
How Medicare is updating coverage during the crisis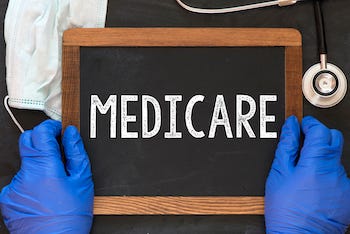 If you're on Medicare, the program already covers much of what you may need if you contract the coronavirus and become seriously ill. But Medicare also has expanded some services and loosened some rules in response to the crisis. In a story for The New York Times this week, I take a look at at what enrollees can expect from Medicare, some problems to look out for and some additional changes that advocates think still need to be made.
If you recently lost your job . . .
One point I explore in the Times story is how to sign up for Medicare if you've been working past age 65 and recently lost your job. The paperwork is a bit complicated right now because of the closure of Social Security field offices.
If you are younger than age 65 and now out of work, check out this Times Upshot column, which walks through the options. These may include COBRA, special Obamacare exchange enrollment opportunities and Medicaid.
Scammers take no holiday during the crisis
Fraud watchdogs warn that Social Security and Medicare scammers are taking advantage of the crisis to ramp up identity theft and other fraud schemes. I can't even begin to fathom the depth of this depravity, but I can pass along warnings to you.
Here's an article from the Associated Press on what's going on with Medicare fraud. Give your Medicare number only to participating Medicare pharmacists, doctors or people you trust to work with Medicare on your behalf. The agency will not call you to ask for your Medicare number or to check on it.
Medicare's website offers tips for protecting yourself against fraud; the Federal Trade Commission's website has a page of tips on Covid-19 and scams. And the national network of federally funded Senior Medicare Patrols also can help.
On Social Security, the closing of field offices has opened up some opportunities for fraud, too. More on that here.
What's in the stimulus bill related to retirement?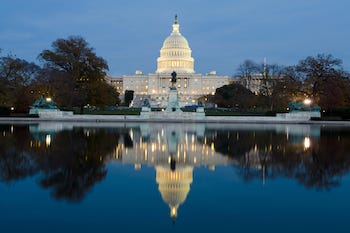 The Senate's $2 trillion stimulus bill (the CARES Act) is expected to pass the House on Friday, and then be signed into law quickly by President Trump. It contains several provisions related to retirement saving:
Enrollees in Social Security retirement and disability benefits will receive the same one-time $1,200 stimulus payments that are being sent to most adults, subject to the same income limitations ($75,000 in adjusted gross income for single filers and $150,000 for joint filers).

The current limit on loans from 401(k) accounts and other tax-deferred retirement plans will double to $100,000 for participants diagnosed with the coronavirus or who are affected by related economic losses. Participants with existing loans can delay any repayments due in 2020 for one year.

People affected by the virus or related economic circumstances will be able to take withdrawals from workplace plans and IRAs up to $100,000 this year without the usual 10% penalty due for people under age 59-1/2. Income taxes are still due on the withdrawn amounts, but the law allows you to spread out this liability over three years. You also have the option to redeposit the withdrawn sums during that period.

The law suspends the need to take required minimum distributions (RMDs) from tax-deferred accounts for retirees, or others who have inherited an IRA.

Medicare Part D plans must list restrictions on extended supplies of prescription medications during the crisis
For more details, see my column for Reuters this week. Also see this Morningstar video interview with IRA expert Ed Slott.
And, the stock market
Oh, right - the stock market is a mess too. John Rekenthaler of Morningstar has had two excellent coluns of late: When will stocks recover, and It's hard to make money as a bear.
Free financial planning help on offer
The New York Times has created an online hub for financial help during the crisis that will be updated regularly. Already, the hub contains articles on how unemployment insurance works; who and what the new paid leave law covers; how to pause federal student loans; income tax filing deadline extensions and more.
One section I found especially interesting includes links to financial planners who are offering free advice to people experiencing financial stress.This includes dozens of members of the XY Planning Network; the Financial Planning Association has its own list of volunteer certified financial planners as well.
A bit of relief during lock-down: Virtual concerts, plays, and other culture you can enjoy from home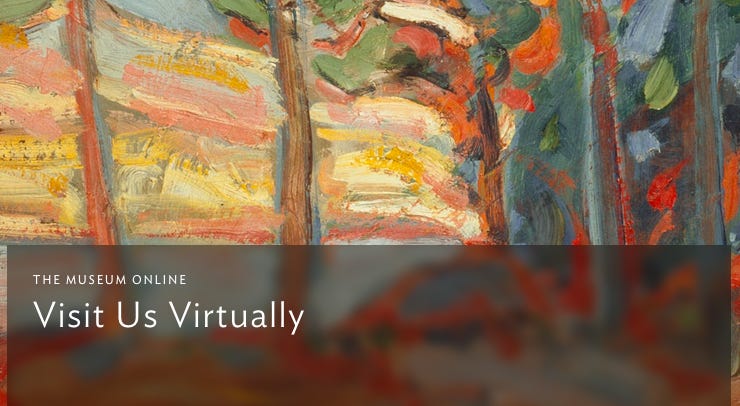 Nothing can replace live concerts, plays, museum visits or other cultural events, but plenty of cultural experiences are available online. CNN pulled together a great list of concerts, museum tours and other virtual experiences you can explore from home.
Coronavirus roundup: Other things I'm reading this week
What to do if you or a loved one might have the coronavirus . . . How to think about the risk if you're over age 60 . . . .Eleven states and Washington D.C. opened up special enrollment to allow uninsured sign up for Obamacare . . . Why hospitals don't have capacity to deal with overflow demand in a pandemic . . . One New Yorker's coronavirus test: 5 days, a dozen calls, hours of confusion . . . A war footing: surfing the curve of COVID19 . . . Healthy living tricked boomers into thinking we're invincible: The generation that's redefining old age is now being redefined by a virus . . .The tech headaches of working from home and how to deal with them . . . Coronavirus is destroying older Americans' retirement dreams.
Subscribe to the newsletter
If you haven't subscribed to the free edition, give it a try if your finances permit in this tough economy. You'll be supporting independent journalism dedicated to covering what matters for older Americans. Subscriptions cost $5 per month or $60 year, and you can cancel at any time.
If not, no worries - I'm committed to providing everything I've got on the coronavirus crisis in the free edition for as long as this lasts.
Stay safe and stay well - I'll see you next week.